Registration
You would like to start with your school in the CodesCool project: great!
We briefly go through the steps.
You are looking for a teacher or employee in your school who wants to 'lead' the CodesCool project. In some schools, this is a motivated parent.
You assemble a group of students who will voluntarily join the weekly Code Class. It is important to focus on students who drop out of school and on a nice mix between boys and girls.
Are you going to work with your entire class during class hours? Then you have every student in the "coding bath" anyway!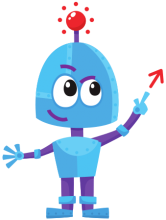 No login for the intranet is necessary.
You can open a new challenge every week and let Your students make it.
Some of the exercises are done with mBots or micro: bits. Whether you choose this is up to you. We understand if you cannot make the purchase immediately. By the way, we do not sell those materials ourselves.