Simon with mBot
This exercise builds on the Simon exercise from Scratch. If you haven't done this exercise yet, then you are advised to do so first.
We will turn on our mBot to play the Simon game. Furthermore, we will slightly change the game. Good luck!
You will learn:
How to adapt an existing programme to your wishes.
That a computer has its limitations.
How to use variables in a more complex programme.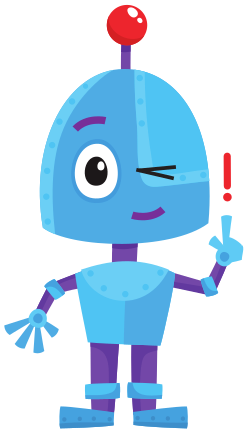 Open the mBlock programme on your computer, turn on your mBot and connect.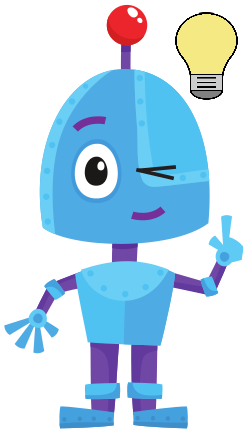 Check the steps in "execute". Answer the following questions:
Which steps should I follow?
Which steps can I take?
How much time do I need?
What tools do I need?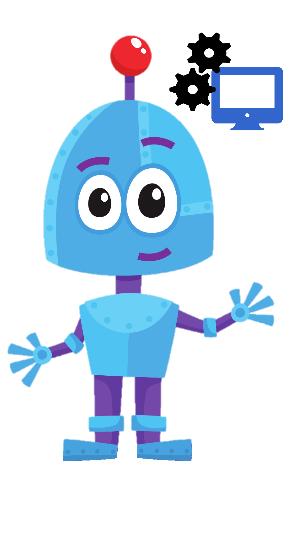 Perform the steps one by one. Have you forgotten how to do it? Look at the hints or download the solution.
mBot reageert
We zullen er nu voor zorgen dat mBot ook reageert op wat jij doet. Je mag zeker je eigen fantasie gebruiken!
Heb je een volledige reeks juist onthouden? Dan maakt mBot een vreugdedansje en speelt hij een vrolijk deuntje. Of misschien laat hij je lievelingskleur zien.
Heb je een foutje gemaakt? Dan kan mBot een droevig deuntje spelen en zijn lichten laten knipperen.
Bediening met toetsenbord
Je zal al gemerkt hebben dat het nu niet zo handig is, je moet afwisselend kijken naar je mBot en het computerscherm. Daarom willen we nu, dat je de kleuren ook kan kiezen met het toetsenbord. Om te onthouden welke toets bij welk cijfertje hoort, kan je eventueel een gekleurde sticker kleven op de toets. Vraag dan wel even aan je coach of dit mag.
Pas je de onderstaande blok aan, zodat je het spel ook met je toetsenbord kan spelen?

Spelen met de afstandsbediening van mBot
Misschien had jij het idee om het spel volledig zelfstandig te spelen, met je mBot en afstandsbediening. Jammer genoeg kan je dit niet doen werken. Omdat het geheugen van de computer op mBot beperkt is, kan deze computer geen lijsten opslaan. Hierdoor kunnen we het spel dus niet helemaal op mBot installeren, maar blijf je jouw computer nodig hebben. Zelfs de leuke mBot heeft zijn beperkingen...
We kunnen wel een eenvoudige versie op mBot installeren,  waarbij de score niet kan blijven en blijven toenemen. 
Maar zelfs met maar 2 kleuren achter elkaar (rood, groen of blauw) wordt de code al heel lang...
Wij hebben een programma geschreven waarbij er telkens achter elkaar twee kleuren worden getoond. Je moet dan op de juist toetsen van de afstandsbediening duwen. Als je fout bent, moet je op het tandwiel duwen om opnieuw te beginnen.
Als je de code bekijkt, zie je dat het zonder lijsten wel heel omslachtig wordt! Je zal al snel blij zijn dat er lijsten bestaan! Je kan de code hier downloaden.

Ben jij klaar voor een grote uitdaging?
Kan jij het spel veranderen? Wij willen het spel exact maken zoals in de originele versie. Als de score omhoog gaat, willen we een kleur toevoegen aan de bestaande lijst. We zullen de volgorde van kleuren dus niet steeds volledig veranderen.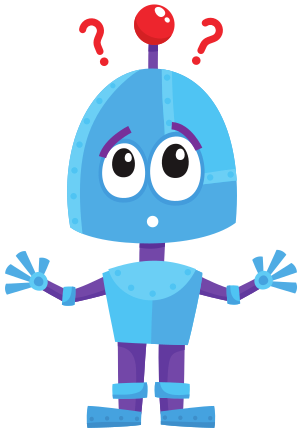 Blik terug op het project dat je net maakte. Stel jezelf de volgende vragen:
Werkt het programma zoals ik had verwacht? Waarom wel/niet?
Wat werkt goed?
Wat werkt minder goed?
Hoe kan ik het anders aanpakken?
Klik op de onderstaande link om een voorbeeldoplossing te downloaden.